Purchasing credits
To access the catchment/point descriptors and rainfall screens, you must purchase the catchment/point. This is done by spending your account credits. If you are an organisational user, please contact you lead user to be assigned credits. Lead user are responsible to buy and manage the credits for your organisation. If, instead, you have a individual account or you are a lead user, you can buy credits from the main menu in the top right corner of the screen.
Online payment
Buy credits will take you into a series of shop pages where you can buy credits, enter your payment details, and complete the transaction.
A purchase of up to 1,000 credits can only be made via credit or debit card though our secure payment gateway.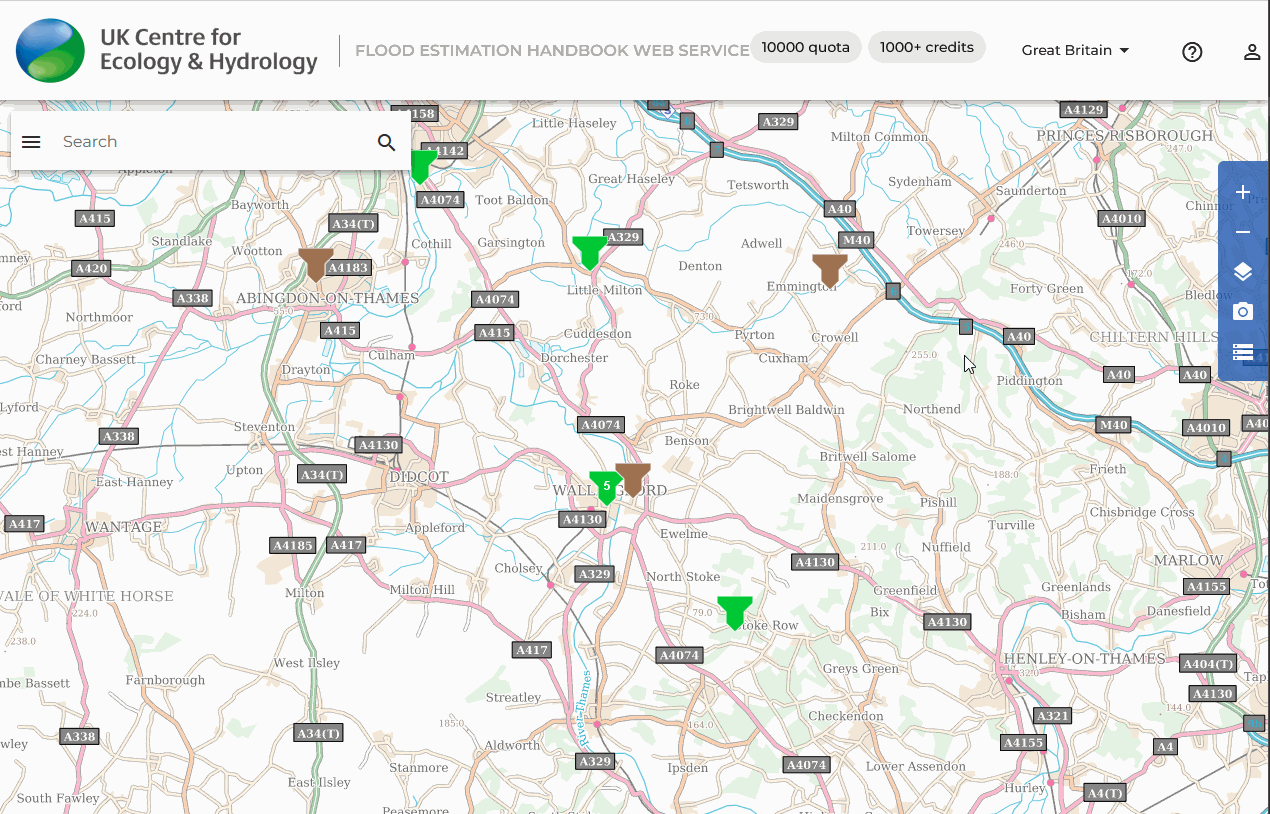 Purchase Order
Alternatively, for orders over 1,000 credits you have the option to select Purchase Order and payment can be made via bank transfer or cheque. You are given the option to enter a PO number and the system will then issue you a proforma invoice. Once payment is received credits will be allocated to your account and you will be notified via email.